Crosbie Cup Open for Entries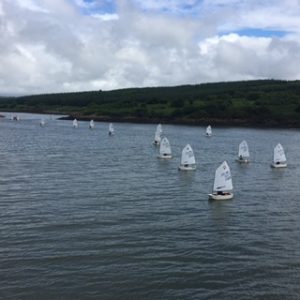 The Crosbie Cup is now open for entries. This year it is taking place at Lough Ree Yacht Club, Ballyglass, Coosan, Athlone, Co Westmeath.
The event is open to all Silver level sailors i.e.:
– All Regatta Fleet sailors
– All Main Fleet Silver Senior & Junior sailors
There are two fleets in the Crosbie Cup, Regatta and Main (there is no distinction between senior/junior in Crosbie)
The Crosbie Cup takes place from July 16th & 17th.  The Entry Fee is €60 and the closing Date is Monday 4th July 10pm.
There is a late Entry Fee of €90. The Final Final Closing Date is Friday 8th July 10pm