Don't forget to enter the Crosbie Cup!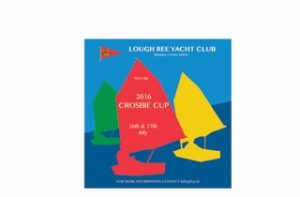 "WARNING" Crosbie Cup at LRYC Athlone, only a week left before entries close!
The Crosbie Cup promises to be a great weekend for sailors and their families.
The event is open to the following:
– All Regatta Fleet sailors
– All Silver Senior sailors
– All Silver Junior sailors
The Crosbie Cup takes place from July 16th & 17th at Lough Ree Yacht Club, Ballyglass, Coosan, Athlone, Co Westmeath.
The Final Closing Date has been extended to Wednesday 13th July.