Harry Durcan wins Leinsters 2014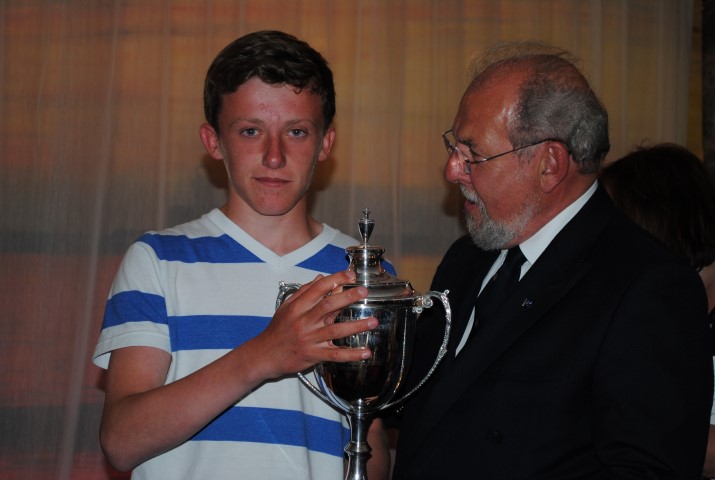 The Leinsters finished this weekend after a great event was run by the RIYC.  The winds were very tricky for the 2 race officers . Also with 180 degree wind shifts, the enormous HSS coming in an out and the Cruiser regatta crossing the Optimist fleet, all led for an interesting regatta. The senior fleet was won by Harry Duncan who never fell out of the top 3 places.  2nd place went to Dara Donnelly of the NYC and third place to Malta sailor Craig FARRUGIA VELLA.  In the senior silver fleet Paddy Cunnane from Dingle sailing club earned his win with Sarah Fogarty and Kate Darcy 2nd & 3rd in Silver senior fleet.
The Junior fleet was won by one of the visitors from Malta Richard SCHULTHEIS followed by Hong Kong sailor Faolan WHYTE and the first Irish junior was Michael O'SUILLEABHAIN from KYC in 3rd place.  The Junior silver fleet was won by jack Hall followed in 2nd by Conor Gorman both from the National Yacht club and 3 rd silver was Johnaten Sarget from HYC. The 59 boat junior fleet and 54 boat Senior fleets were very competitive .
The regatta fleet had 35 entries.  The policy with regatta fleet is training first and racing is secondary so the Race officer did really well to get 6 races inside the harbour.  The regatta fleet was ably managed By Kirsti O'Flynn & Mark Condy along with additional local coaches, and all went home delighted, especially Jonathan O'SHAUGHNESSY from RCYC the eventual winner of this fleet.