Important Notice Re Entry to Events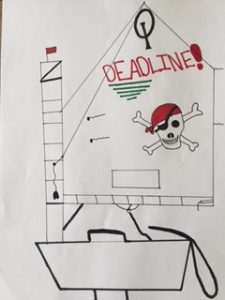 A deadline is deadline!
Parents, it is very important that you enter your sailors into events on time.  Deadlines are set so that host clubs have time to preplan their event in order that our sailors get the most out of each event.
Events are about making friends and having fun on the water while experiencing the thrill of racing and competition in a safe environment.
Host clubs require exact numbers in advance so they have the resources to cater for the numbers involved.  Key to this is event preplanning i.e. setting up the venue properly in advance, acquiring the correct number of safety ribs, allocating coaches for regatta fleet, traffic management, dinghy park management, to name just some of they many areas of preplanning required.
Entering events at the last minute, leads to a range of difficulties for host clubs trying to preplan the event and who's main goal is that our sailors get the most out of each event in a safe environment.
It can also create unnecessary stress and anxiety for you and your sailor if you leave it to the last minute and for some reason have a technical glitch with computer/website/connectivity and then need to appeal, for help from the Committee to work around the problem of your own lateness in entering.
We have introduced a late entry system to give some additional time for those who are late, in effect creating a second entry deadline.  This second deadline will be STRICTLY enforced.  This is important to note as it is there for the safety of your sailors and required for proper preplanning of each event and therefore is not flexible.
One final note to keep in mind is that the IODAI committee are volunteers and work tirelessly throughout the year for the Optimist Class. Good luck to all our members with their sailing over the summer months. Wishing you all fair winds and following seas.