Is There Life After Oppies? – SAIL A LASER!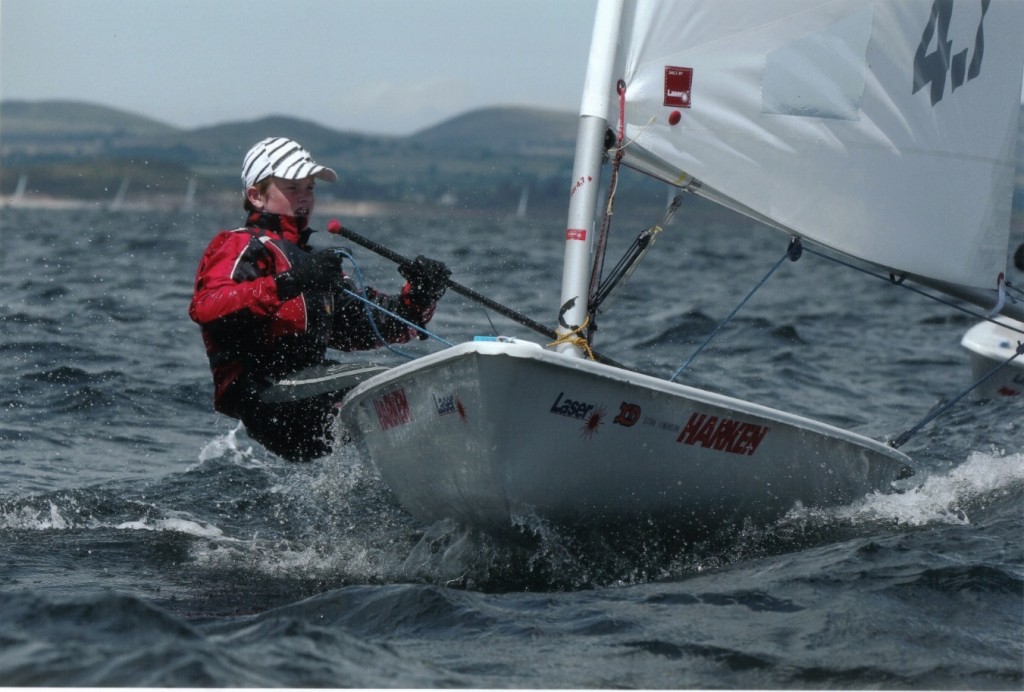 Conor O'Beirne made the difficult decision just over a year ago, to leave the Optimist class in his 14th year and switch to a Laser 4.7. It was probably the best decision he has ever made, as he holds the 2013 Irish Laser 4.7 Youth National title, following on from winning the UK Nationals in 2012.
Conor has written for IODAI so that other sailors considering making the transition from the Optimist can know how the year worked out for him:
"In my last two years of the Oppy circuit I was lucky enough to be on the ISA squad and the OPG. I trained like a demon for the whole 2 years but unfortunately it never really came together for me at the trials and I missed out on the team by a place in my last year.
Although I never made the team and didn't get the green lifejacket my time in Oppies was far from wasted. Because I was on the ISA squad I got to travel to Palma twice and to Braassmermeer once. I learned hugely from these experiences and they definitely made me a stronger sailor and it gave me the big event experience I now need for the laser.
In October 2011 I travelled to Chennai, India with Thomas and Sean Waddilove . This was one of the greatest trips of my life and I thoroughly enjoyed the experience. In my opinion it was better than travelling to Germany or France and anyone who gets the opportunity to attend the event in the future should definitely go.
In late January, early February of 2012 I decided that I had had enough. At 50 kilos I wasn't that heavy but I was just way to tall and it had gotten to the stage that I couldn't fit under the boom! At first I was nervous that I wouldn't know anybody in the Laser fleet but I soon realised that I already knew a whole bunch of people from the Oppy circuit and I had also met others from the 4.7 nationals in LDYC the year before which I had done just for the fun.
I quickly found my feet in the Laser and soon realised that the trick to heavy weather sailing was about technique and not weight. I had no problem with my back even though I was quite light, again if you hike with proper technique and a straight back you will not have a problem no matter what your weight.
Once I got into the racing side of things I completely forgot all about my disappointing previous year and began to enjoy it. I travelled all over Europe including Austria, Holland and Wales. I ended up winning the British nationals which was a huge thrill and was a huge amount of fun as everything is a little bit more relaxed than the Oppy boat park. I also went to the Europeans in Austria where I actually had a pretty awful event and I finished in the bronze fleet. Although I was disappointed I really did enjoy myself as I got to meet a completely new set off overseas friends.
The message really is that there is life after Oppies and that the trials isn't everything. You probably wont believe me but, even within Oppies its not all about the trials."