Is There Life After Oppies? – SAIL A TOPPER!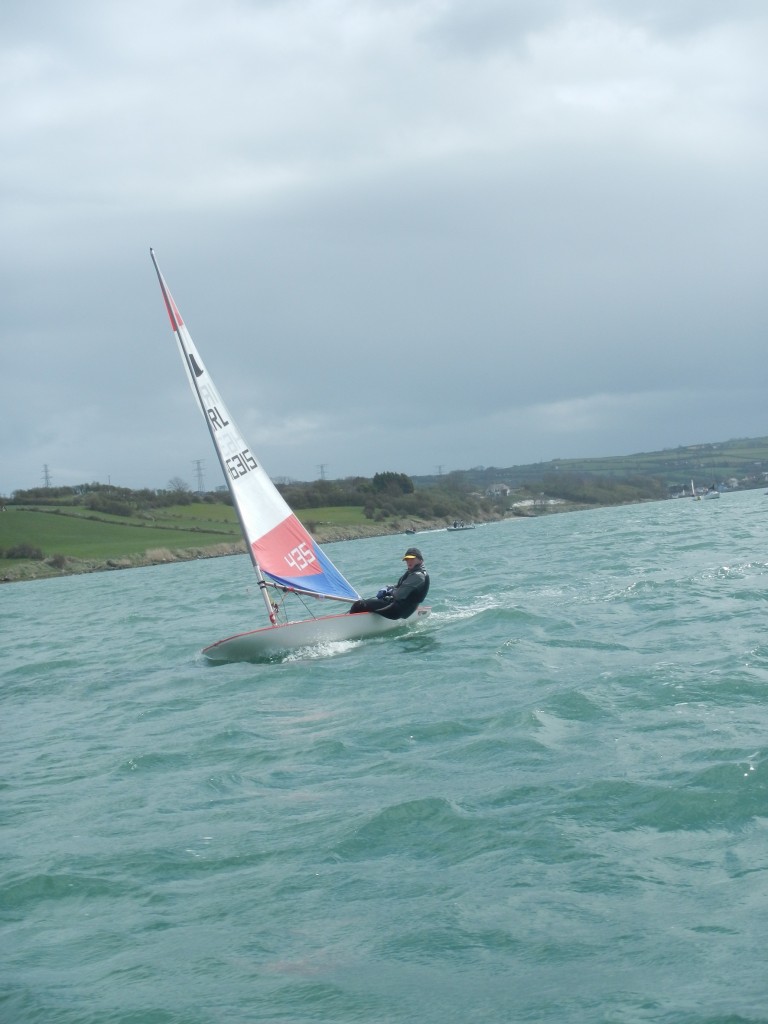 This year's Youth Nationals Topper champion, Nicole Hemeryck, began sailing in an Optimist, during summer courses in Waterford Harbour Sailing Club, and back home in the National Yacht Club. A year ago, Nicole had to decide between sailing in the Optimist trials, or competing in the Topper in the Youth Nationals. Having just won the Youth Nationals, it would seem that Nicole made the correct decision.
Here is Nicole's story:
"I started racing in the Optimist regatta fleet a couple of years ago and there were loads of people my age and standard. However , as I was a December birthday I ended up being the only one of my group not making the under 12 squad that year, and spent only one year in the junior fleet. I made trials and was delighted to be included in OPG.
I had no idea how tough trials were going to be in Kinsale. It was a disaster as I got a disqualification in the last race of the first set of trials because I did not retire after two yellow flags under rule 42, a rule which I hadn't, at the time fully understood.
I found it very hard to return to do the 2nd leg of trials in Dublin. I played a tennis competition right throughout that set of trials and I came in the last 5 in the Trials fleet.
I spent one year in the senior fleet and while I was not too heavy I started sailing the Topper for a change. At the end of that summer I seized the opportunity to try out for the ISA topper squad.
There were a lot of new faces for me at the start, because some of them had not sailed Optimists but I made lots of new friends that year from the topper group
I had already signed up for OPG that winter and after doing Baltimore spring optimist training I found I had really improved my sailing in both boats.
It was a very difficult decision as to whether do trials for the optimist team place and 'green life jacket' or race the Mitsubishi youth nationals in the Topper. I had sailed well in the Topper Leinster's in Howth two weeks previous but it was like choosing to move out of the optimist overnight . I chose the Topper, came in the top 5 and took first girl in that youth nationals 2012, this was when I really realised there was still a chance for me after my disastrous optimist events.
During last summer i did many different events, some good, some bad, but it was really great fun whether my result was good or bad.
I trained all through the winter and I was delighted to win the Topper Youth Nationals this year and come 2nd just this weekend in the Topper Ulsters.
It really showed me that there is life after optimist trials"