Leinster Championships – Skerries SC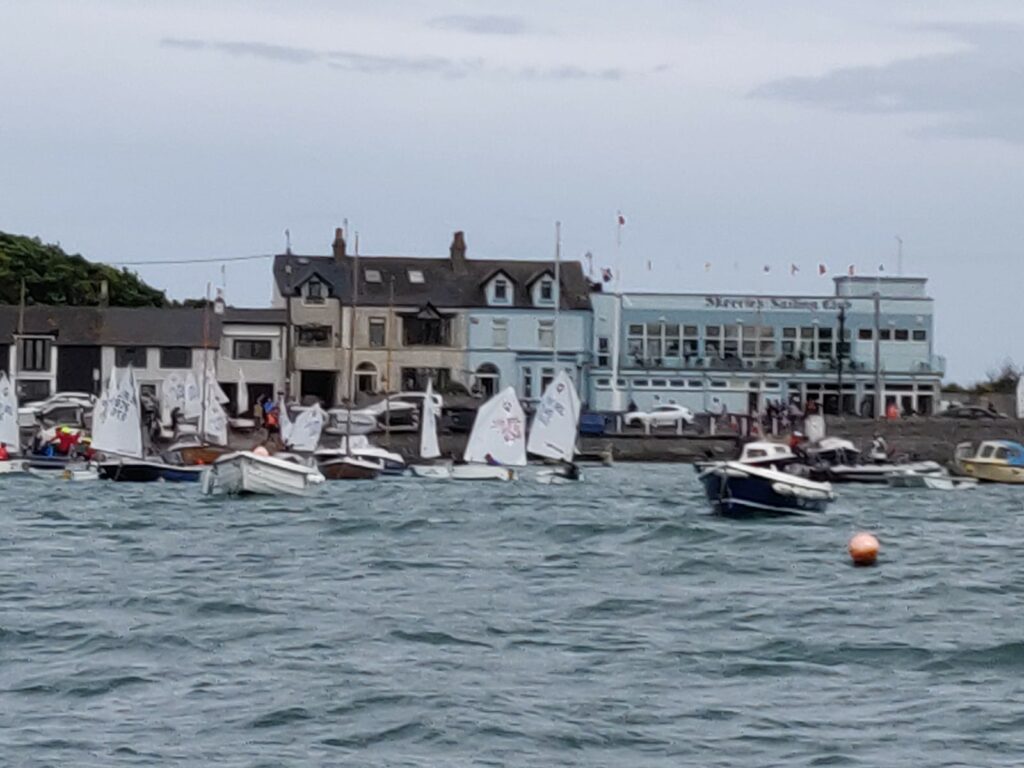 On the 18th and 19th of June 2022, the Leinster Championships were hosted by Skerries Sailing Club. The weather held out on us and while it was not very sunny on Saturday, it definitely wasn't chilly! After a dull start on Sunday it turned very sunny and suddenly suncream was needed by all sailors. Throughout Saturday the wind was a bit shifty and puffy making it hard to know where you stood in regard to the rest of the fleet. The day ended with some hot chocolate and biscuits which were very welcome!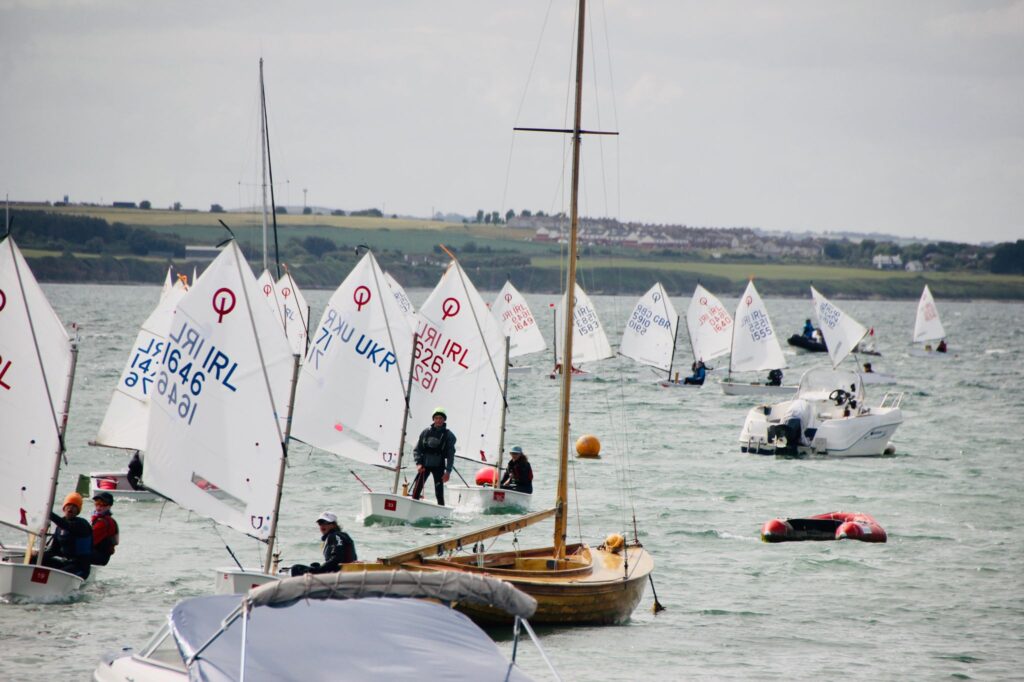 Sunday greeted us with about 12-15 knots on the way out to the racecourse which died completely and left us with a choppy sea, inconsistent breeze, and a massive shift in the middle of the racecourse which caused a bit of stirring of the results of the first race. From start to finish in the second race of Sunday gusts and lulls were coming in quite frequently so it was quite difficult to know whether to set your boat up for light winds or heavy winds. With the last race ended, we all headed into shore, where we were greeted with smiling faces, a chocolate bar and a packet of jellies! After packing everything up, the event ended with a lovely prize giving!
Thanks to the raceofficer, Liam Dineen and his team, for getting six races in, and for making sure everyone from the regatta fleet all the way up to the senior fleet was safe on the water!
Thanks to Ethel – Club Ambassador RCYC for her fantastic report.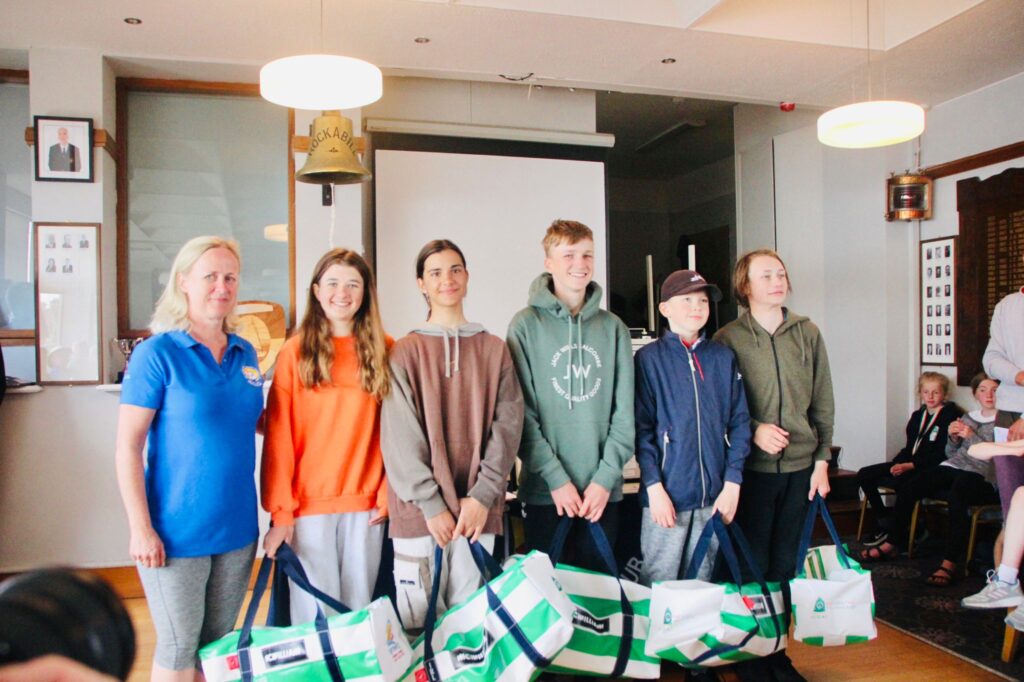 The Prize Giving also saw the World's Team presented with their Team bags and gear. We wish them all the best in the upcoming Championships in Bodrum – Turkey! Good Luck from all at IODAI!
Congratulations to all of the sailors and prize winners!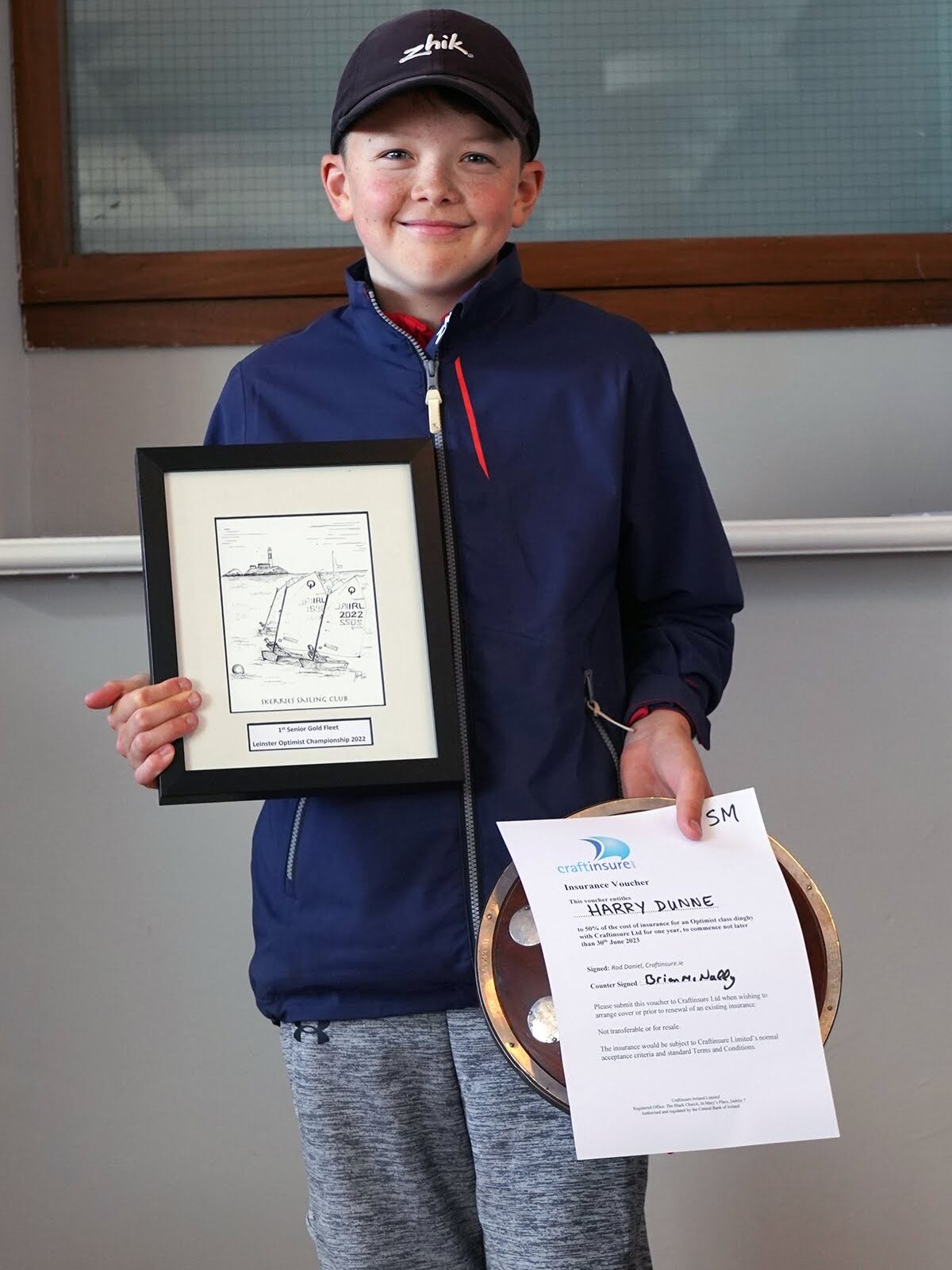 Links to results and photographs below:
Thank you Skerries SC for a fantastic weekend.
We look forward to seeing everyone in Galway for the Connaught Championships hosted by GBSC on 8-10th July.