Munster Championships – Royal Cork Yacht Club
On the weekend of 21-22nd May Royal Cork Yacht Club was the host club for the 2022 IODAI Munster championships.  The club was its usual hospitable and welcoming self and the competitors were very impressed with their welcome packs.
The 119 strong fleet was blessed with a manageable moderate breeze and sunshine throughout the weekend.  The Race Officer Peter Crowley and his team successfully completed the race programme for the Main fleet by managing a 4th race on Saturday leaving only 2 to complete on the Sunday, which was much appreciated by all those travelling.
As for the Regatta fleet, Race Officer Tom Crosbie with his team and assisted by group coaches also completed 2 races on Saturday and 3 on Sunday, in what was reasonably challenging conditions, with plenty of capsize practice for the young sailors who handled the conditions well and showed their perseverance.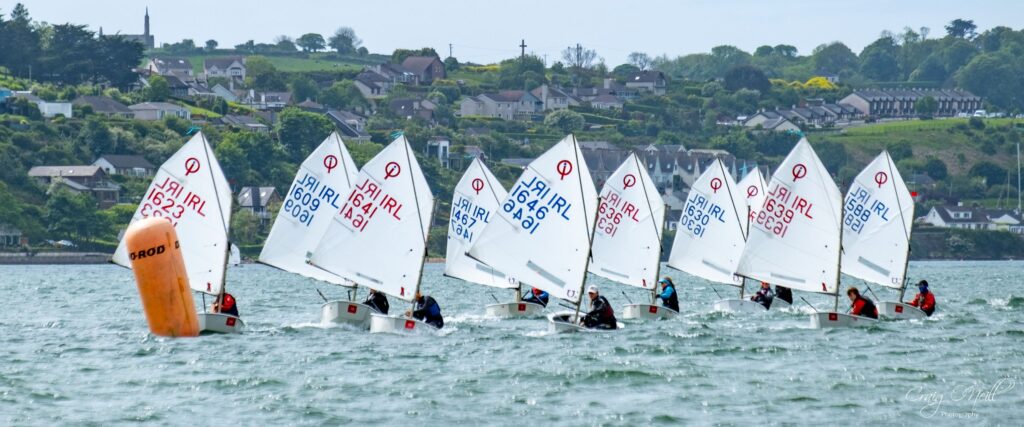 Congratulations to all the sailors and prize winners.
Links to results and photographs posted below.
IODAI gallery  Royal Cork gallery – Deirdre Horgan Bateman-gallery
Special Thank you to Royal Cork Yacht Club and the organising committee for running such a smooth and welcoming event.
We look forward to seeing everyone in Skerries for the Leinster Championships hosted by Skerries Sailing Club on 18-19th June.