Don't forget to enter the Leinster's!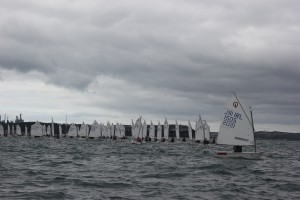 The Leinster's have the honour of kick starting the 2016 Regional events calendar for the Optimist Class.  We are looking forward to a great weekend in the Royal St. George Yacht Club, with lots of fun both on and off the water.
The Leinster's will take place over the weekend of May 14th & 15th.
You can enter now via the events page.  Please note that the closing date is Friday 29th April.
Good luck to all our Optimist sailors at their first regional event of the 2016 season and a big welcome to all the sailors that are new to regional events. The Optimist regional events are a wonderful way to make new friends and experience all the exhilaration and fun of racing.
So don't miss out, enter before April 29th!