Team Selection 2022
Update as at 20.00, 27th April 2022.
Please find enclosed the Updated team places, based on take up of allocated places, current published results, and in line with the IODAI policy.
Click here for link to teams 2022.
Click here for link to policy.

Following invites issued to sailors after the Youth Nationals, by the IODAI Teams Representative, the below is the current list of accepted team places.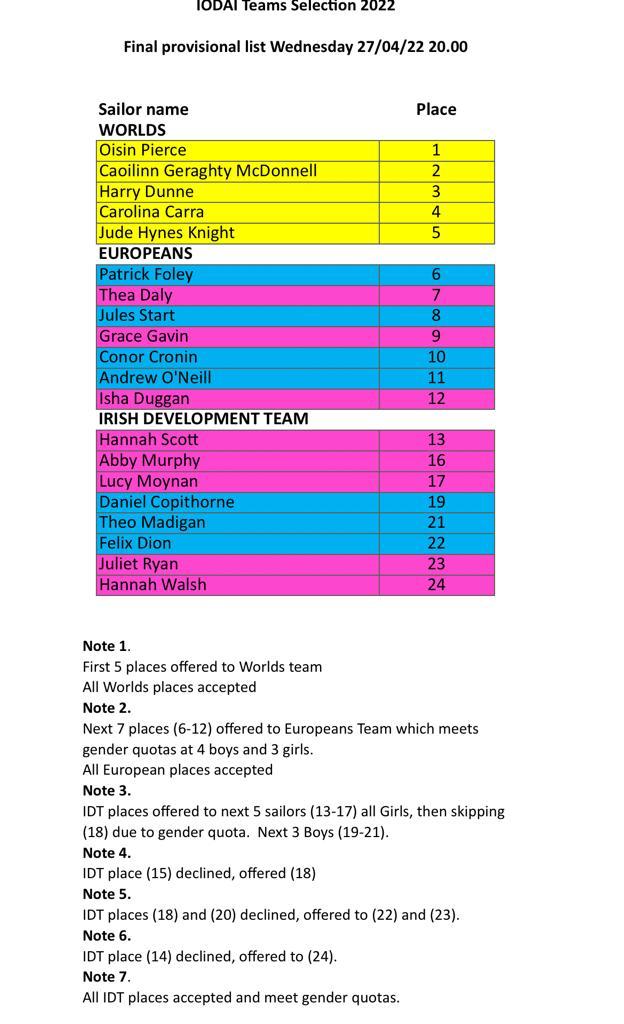 The above is based on the below results.