Under 12 and Development Squad Training Weekend @ LRYC
The weekend of the 7/8th May saw our Under 12 and Development Squad sailors come together to take to the waters of Lough Ree with a very warm welcome from LRYC. This was the first of a number of training weekends organised by IODAI.
The weekend was a great opportunity for the sailors to get together in a more relaxed environment, allowing high quality training on the water but also many opportunities to make and build friendships.
We were blessed with great weather allowing for two full days of training in light to medium winds, good camping conditions and a delicious bbq hosted by LRYC.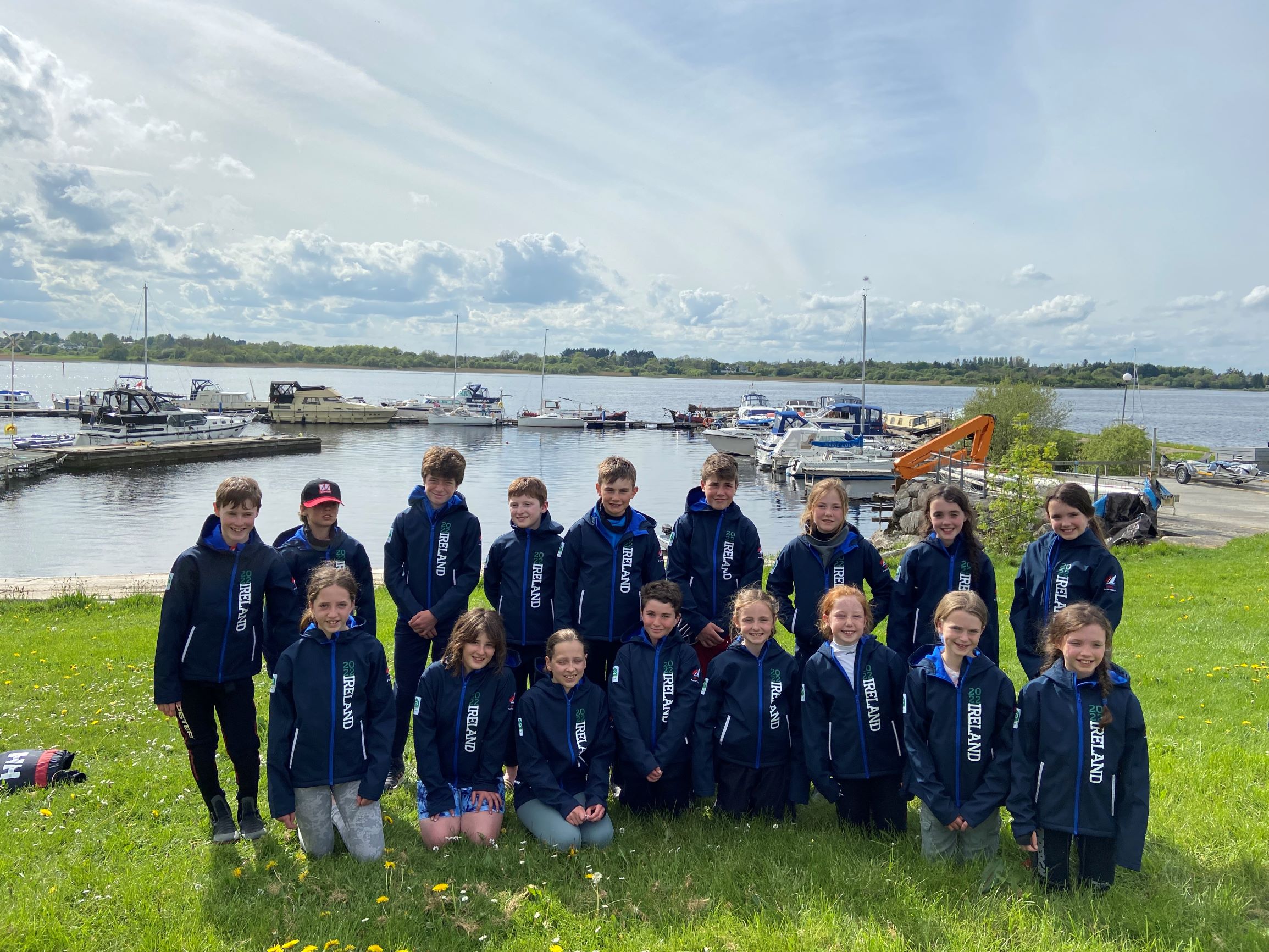 Lots of happy sailors and parents leaving the training event but not before the teams were presented with their squad jackets which I'm sure they will be modelling at the Munsters.
Many thanks go to LRYC for their hospitality.
More photos from the weekend can be found at: U12 and Dev Squad training weekend 7/8 May 2022
We look forward to seeing all of our young sailors in RCYC for the Munsters 21st-22nd May.
Safe travels