What's happening on the Social Side?
After 2 days of sailing fun, it'll be time to enjoy some much needed shore based activities. Thursday night will see the event moving to the Grand Hotel where we have been granted exclusive use of the Matt Ryan Bar. Here, parents can enjoy some adult company, with our sailors just next door in the supervised 'Games room'.
The Grand Hotel has very kindly given us a very generous discount on the meals and IODAI are happy to subsidise the cost of 2 adult tickets per family.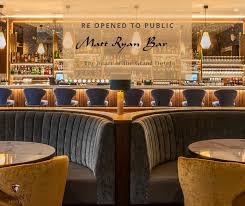 Menu
*Grand Beef Burger
With smoked cheese, lettuce, onion, mayo, burger sauce and Fries
*Tempura Battered Haddock
With Lemon, Tartare Sauce & Fries
*Thai Red Chicken Curry
Pepper, Bamboo shoots, lemongrass – served with Basmati Rice and SambalsVegetable Tai Green Curry
Children
*Classic beef burger with Chips
*Crumbed Chicken Goujons with Chips
*Vegetarian burgers available
NB: If you have any further dietary requirements please contact Fiona Ryan @ [email protected]
Please see link to the Grand Hotel COVID 19 information
Meals will commence from 5.30pm at a cost of €12 per adult (discount applies to 2 adults per family) or €16 per adult (unlimited) and €7.50 per child.
Please book your meal tickets by Monday 25th October to avoid disappointment via the NTW webpage: Click here
Supervised games will commence @ 7pm in the Moldowney Suite – games include:
Dance Mats
Giant Jenga
Buzz Wire
Connect 4
Laser shooting gallery
IPS
Arcade games
Friday night will see the social activities continue at a slightly more sedate pace. After the days sailing and prize giving, Pizza will be available from Paddy's Pizza Pies. These will be available to order from 6pm at St James Terrace.
https://paddyspizzapies.clickandcollection.com/menus/1855
We look forward to seeing you there!